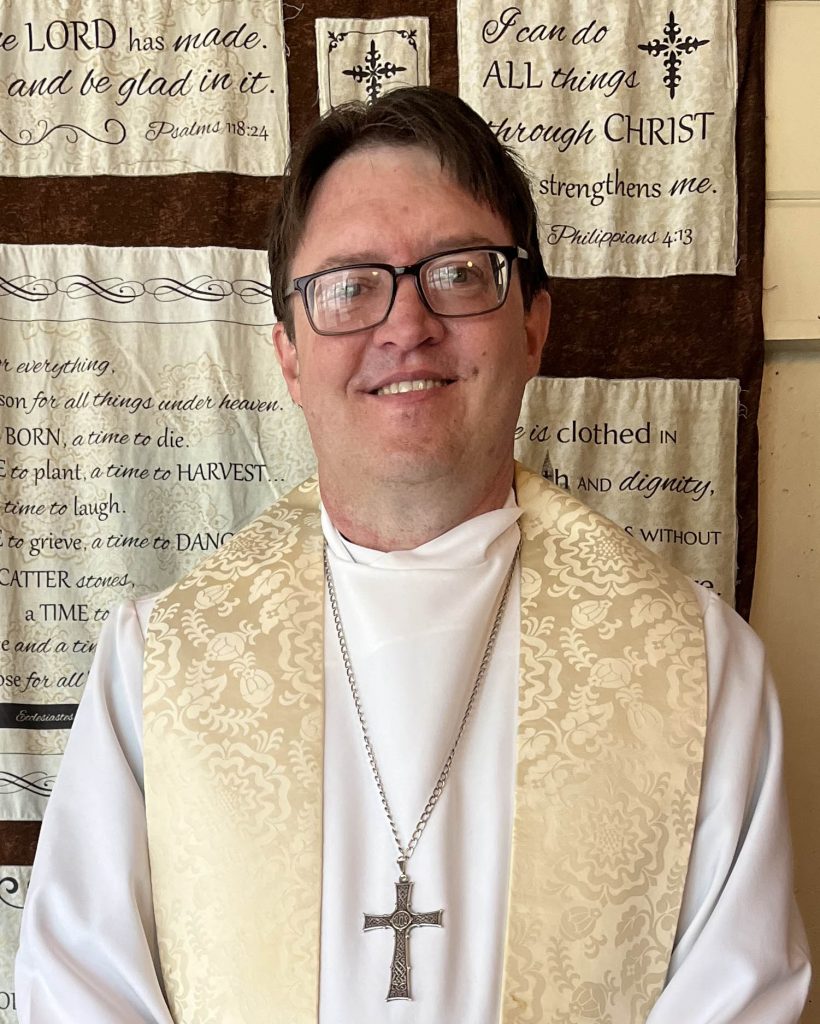 When I was growing up, our family always spent Thanksgiving either at my parents' house or at one of my sisters. Virtually the whole family, including nephews and nieces, would be there, and of course we had turkey and all the normal dishes for Thanksgiving. Afterwards, the nephews and nieces would all go outside to play, and my dad and I, along with my brothers-in-law and my brother, would go to the living room the watch the Detroit Lions play football. Inevitably my dad and a few others would fall asleep. Then, at the end of day, my mom would send leftovers home with everyone. I imagine most of you had similar traditions.
Thanksgiving of course is a time to give thanks for all the blessings that we have. Thanksgiving was established as a national holiday in 1863 in the midst of the Civil War. The year before, President Lincoln issued a Thanksgiving Proclamation, in which he said, "I do, therefore, invite my fellow-citizens in every part of the United States, and also those who are at sea and those who are sojourning in foreign lands, to set apart and observe the last Thursday of November next as a Day of Thanksgiving and Praise to our beneficent Father who dwelleth in the heavens."
Christians know the source of all our blessings is our heavenly Father, who gives all their
food in due season and satisfies the desires of every living thing (Psalm 145:15-16). The Small Catechism, in the explanation of the First Article of the Apostles' Creed, teaches us that God gives us our bodies and everything that belongs to them. He also gives us our families, and all our food and drink and material blessings. God does this out of fatherly, diving goodness and mercy.
Our response to God's gracious gifts and blessings is to be thanksgiving and praise. Yet, the very need for a specific day of thanksgiving tells us that we often are not as thankful as we
should be. Too often we grumble and complain instead of giving thanks to God. Yet, our God is a loving God, who not only blesses us with all the gifts that we enjoy, but He forgives our sins for the sake of Jesus Christ who died for us.
As we enjoy thanksgiving this month, let us give thanks to God for everything we have. Enjoy the food and time with family and friends, and remember that even these are gifts from God who gives them to us only out his divine goodness and mercy.
In Christ,
Rev. David L. Putz, Pastor
Holy Cross Lutheran Church (LCMS)
Crawfordsville, Indiana
Good things are happening at Holy Cross! Praise God for that. When we keep Word and Sacrament ministry at the heart of what we do, the Gospel of Jesus Christ is sown. As we share the Word, God gives the growth and we rejoice as humble stewards of the God who changes lives and hearts. Help us always, Lord, to keep Your Word at the center of our life together under your Holy Cross!
Please continue to pray for our congregation and each other. Don't forget to visit our church website www.holycross-crawfordsville.org to find links for all our services on YouTube.